Difference between Aurora and Northern Light
With all of the new releases from Jenka Lab it is grabbing the attention of more people. If you weren't already aware of Jenka Lab and their very popular games, you probably are now. You also might wondering what is the is the difference between Aurora and Northern Light games from Jenka Lab? The Aurora line of games are Skill/Nudge games. This nudge feature allows for a player to "nudge" the line up or down to form a winning line after their spin. Aurora games also have the ability to be preview if required. The Northern Light series are preview games. This allows the player to view the outcome of a spin without having to spin. If the player does not like the result, they may choose not to spin and exit the game. Northern Light can be non-preview, preview, or mandatory preview.
Jenka Lab offers top quality Skill and Preview games to suit your needs. They are one of the leading game makers on the market and their games have been received with overwhelming popularity.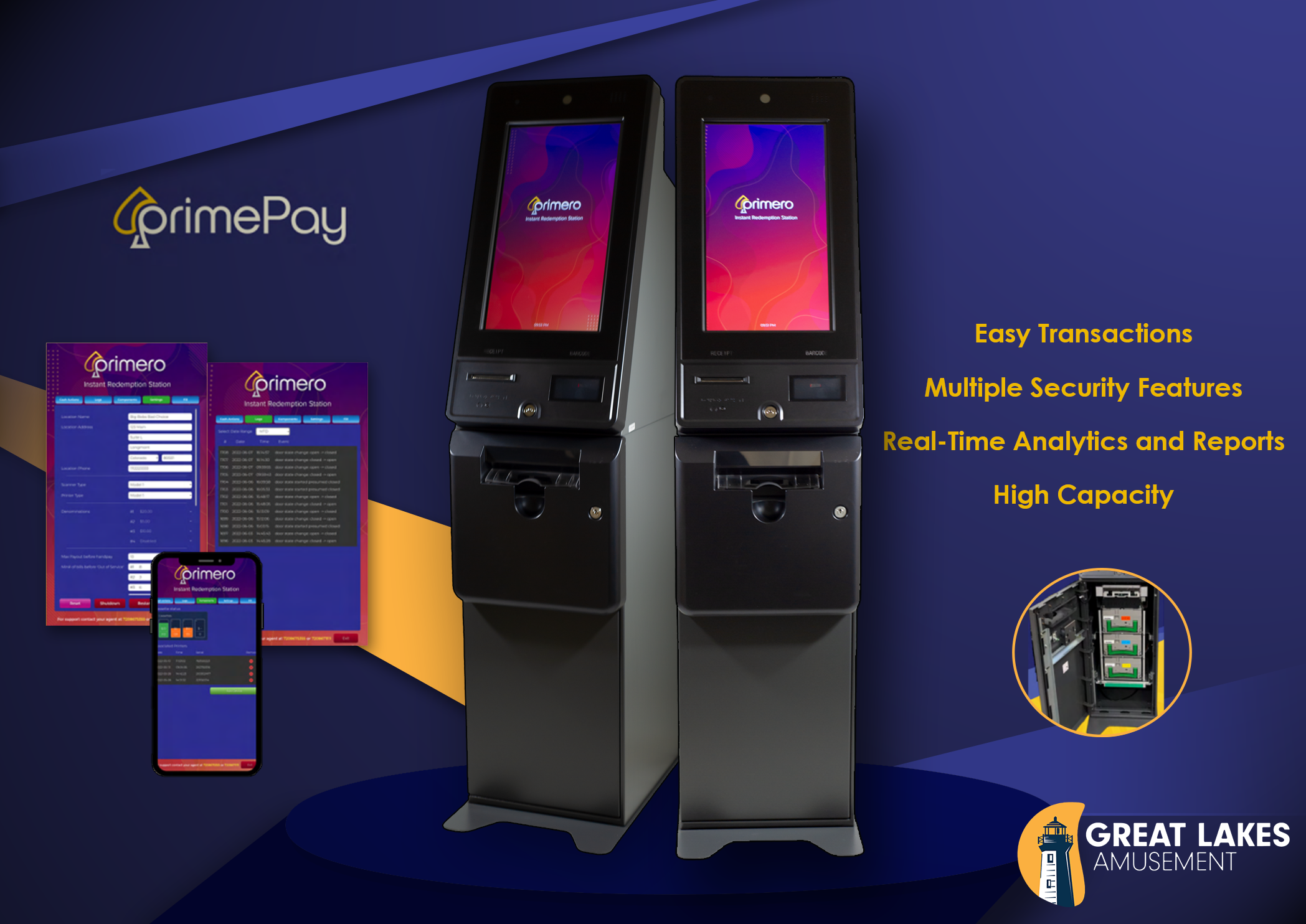 We are excited to now offer a redemption kiosk that truly makes your redemption needs easier.
Introducing PrimePay from Primero
The PrimePay redemption kiosk boasts several security features to ensure your day-to-day operations are not tampered with. It has a very user-friendly interface as well as remote accessibility to help you monitor your kiosks in real-time. The size to capacity ratio allows you to save space and not compromise the volume of notes you can dispense.